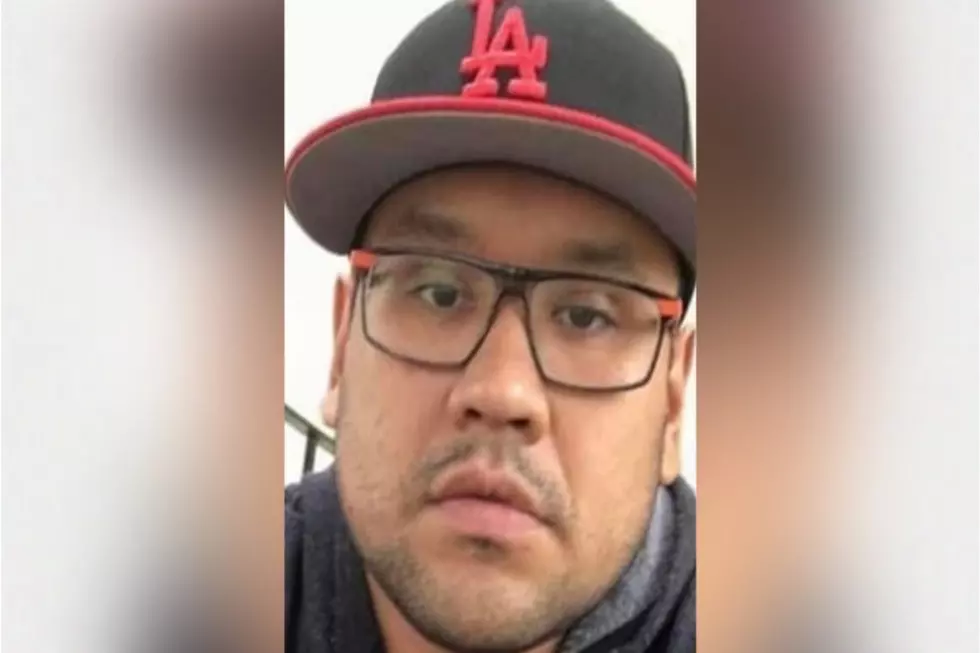 Search for Suspect in Saskatchewan Mass Stabbings Continues for a 4th Day
Myles Sanderson, 32, is shown in an RCMP handout photo, 9/6/22 / (RCMP)
Saskatchewan, Canada (KEYZ) Where is Myles Sanderson?
That is the question Canadian authorities in Saskatchewan are asking as the hunt for the lone living suspect in Sunday's horrific stabbing attacks on the James Smith Cree Nation and in nearby Weldon continues for a fourth day.
Reports that Sanderson was spotted back on the James Cree Nation Tuesday morning lead police to issue another dangerous person alert while additional Mounties with the Royal Canadian Mounted Police scoured the area in search of the 32-year-old fugitive, all to no avail.
"We have searched the area," said Saskatchewan RCMP Assistant Commissioner Rhonda Blackmore speaking with CTV Regina.  "We have done aerial searches.  We have done on-the-ground searches.  We have cleared several homes where he was seen, and we have no indication that we can confirm that he was there."
Despite what police call "credible information" placing Sanderson's vehicle, a black Nissan Rogue with Saskatchewan license plate 119 MPI, in the provincial capital city of Regina on Sunday, that trail has also now gone cold.
"We've received information that is leading us to believe he [Myles Sanderson] may no longer be in this community," said Regina Police Chief Evan Bray.  "As a result, investigations continue.  And although we don't know his whereabouts, we are still looking not only within the city of Regina but expanded into the province as well."
Saskatchewan remained under a civil emergency alert Wednesday morning as the hunt for Myles Sanderson, the prime suspect in the James Smith Cree Nation mass stabbing incident, continued.
The intensive search for Myles and his brother Damien Sanderson began Sunday morning after reports of multiple stabbings on James Smith Cree Nation and in the small town of Weldon began pouring into police.
Police found Damien Sanderson's body Monday in a "heavily grassed area" near a house on the James Smith Cree Nation.  According to police, he appeared to have died from injuries that did not seem to be self-inflicted.
Myles Sanderson is described as just over six feet tall and weighing 240 pounds.  According to police, he may also be injured but is still considered to be armed and dangerous.
"This is an individual who has shown to be unpredictable," said Blackmore.  "Has shown an extreme level of violence, and we can't say where or what he might do next."
With Sanderson still at-large, police urge you to stay vigilant and to call 9-1-1 with any information or if you spot any suspicious activity.