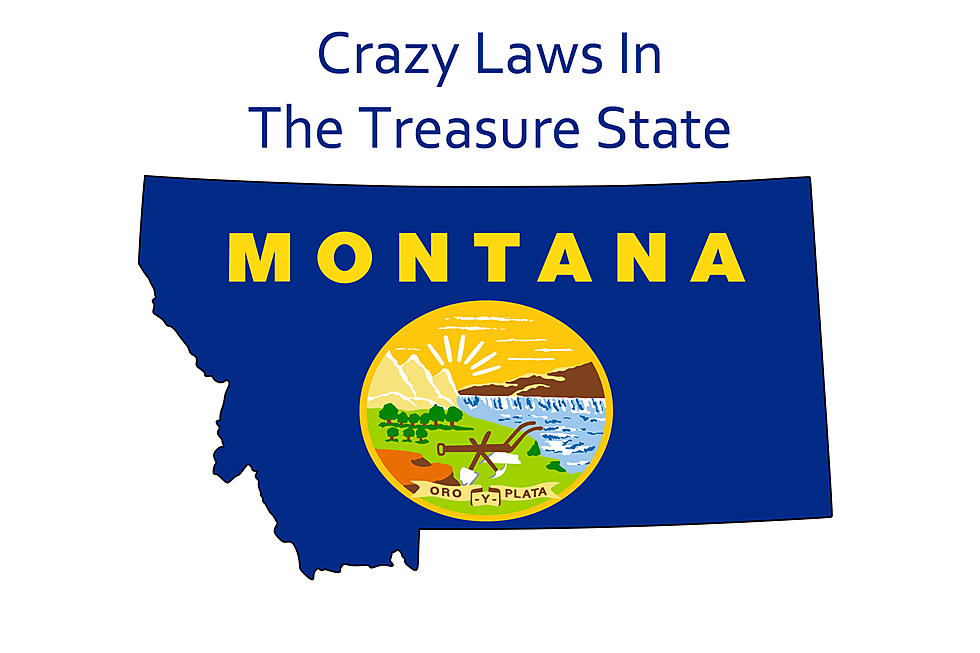 The Unbelievable Laws of Montana: From Rats to Fish-Capturing Lassos
Last week we talked about some weird and quirky laws that have been on the books at one time or another in North Dakota.
Now we need to look at the Treasure State. There are laws in Montana that are very antiquated and have nothing to do with modern life in the state. We made the decision to investigate some of the strangest statutes in the Treasure State, just as we did for North Dakota. Yes, there are some strange ones. You can check some of them out here.
Since Montana became a state in 1889, a lot has happened. People used to travel around in wagons and on horseback back then. At that time, people came to Montana from all over the world with hopes of making a fortune in the mining sector.
We're fine with Montana not having the amenities of other, denser states, even in this day and age. Montanans are big fans of living simply. Without question, Montana has evolved from its small origins in a number of areas, and some of the state's laws need to be updated.
What Kinds of Strange Laws Are There in Montana?
In Montana, there exists certain legislation that truly begs for explanation. It raises questions in my mind about what conditions had to be met for such actions to be declared unlawful. For example, why is it against the law to drive a truck with a sheep in the cab without a chaperone present? When a sheep was left alone in a car, did something terrible happen? How was that made into a law? That is but one example of the numerous oddities that are forbidden in Montana. See some more peculiar laws below.
Ten Odd Things That Montana Is Not Allowed to Do
In Whitehall, it's against the law to throw a booger into the wind.
At nine o'clock at night, it is forbidden to beep your horn in front of a sandwich store.
Raising pet rats is prohibited within the boundaries of Billings.
Using a lasso to capture fish is prohibited.
Using a lasso to capture a person or a dog is prohibited.
Bringing a horse or pack mule into a tavern is prohibited.
Giving a fish a beer is against the law.
In Montana, owning a skunk is prohibited.
Except for whales, it is forbidden to shoot any animal from a moving vehicle.
Purchasing a drink for someone else without their consent is prohibited.
Personally, I am shocked that these were things that needed to be addressed. Most are not even enforced anymore, but they were still law at one time! Which additional peculiar laws exist in Montana, if any? Use our station app or our social media pages to tell us about them.
LOOK: Best public high schools in Montana
Gallery Credit: Stacker
7 Celebrity Weddings in Montana
There are plenty of celebrities who have visited Montana recently, and sure, there are lists of celebrities who have made their home here, but what about the celebrities who plan their special day in the Big Sky State? Here's a list of celebrity weddings that occurred in Montana, as well as one we're not sure about, and one that had to change locations.
Gallery Credit: Ashley Warren