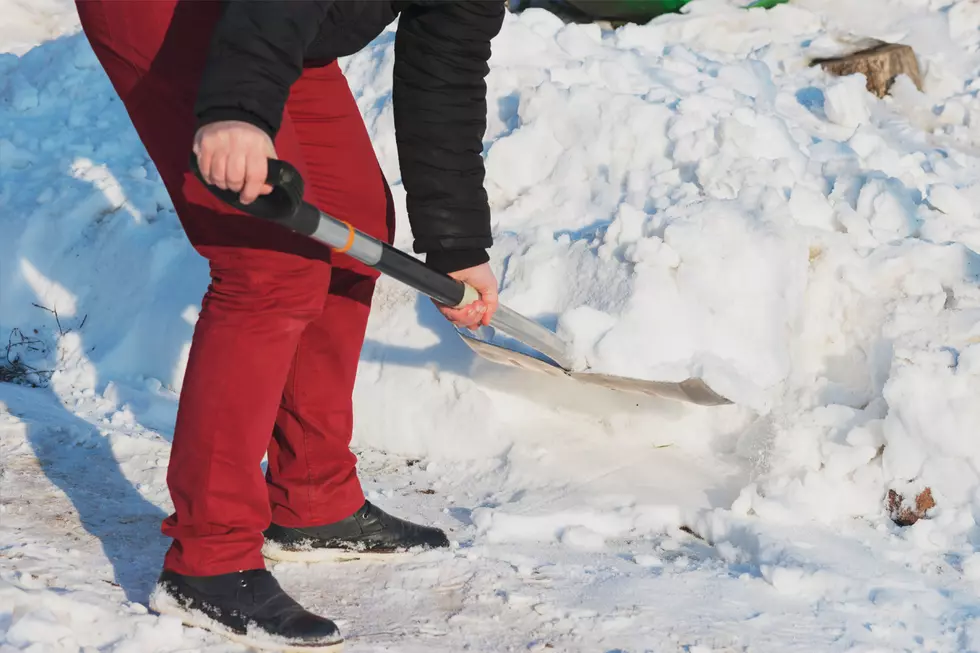 Will Williston Be Impacted By Winter Storm Next Week?
TSM Media Center
Someone has been dreaming of a white Christmas. Mother Nature has her sights on North Dakota as she is preparing a Colorado Low that will work its way into the state early next week.
All indications point to this possibly being the biggest storm of the season so far. Several weather models show the possibility of 30 inches of snow could fall in central and eastern North Dakota. To make this storm more interesting, throw in the wind that is expected, and things will get even more exciting with blizzard conditions expected for most of the state.
The National Weather Service in Bismarck has released this map showing the area expected to be affected the most. Preliminary snow totals for western North Dakota show somewhere between 4 to 6 inches of snow expected. All the weather experts are still getting their hands around the potential impact of this storm, but every indication points to another heavy, wet snow scheme loaded with moisture, unlike the fluffy, light snows over the past week. As we get closer to next week's system, it's becoming more apparent this will be a high-impact Colorado Low.
Let's start getting prepared now!
Winter Travel Essentials
Cell phone charger
First Aid kit
jumper cables
water & snacks
full fuel tank
bag of sand or cat litter
shovel & snow brush
tow rope
blanket
flashlight
You should be prepared at home for a few days as well. In the anticipation of a weather emergency, you'll want to stock up on items that don't require refrigeration.
Non-Perishable Pantry Essentials
Drinking Water, about a 3-day supply
Trail Mix or Mixed Nuts
Cans of Soup
Peanut Butter, or your favorite nut or seed butter
Bread, Bagels, or English Muffins
Canned Beans, such as garbanzo and black beans
Dried Pasta
Favorite Snacks, such as chips, pretzels, and popcorn
Canned Tuna or Salmon
Hot Cocoa Mix
Pet Food, Litter, and Treats
Baby Food and Formula
Refrigerated Snow Day Staples
Fresh Vegetables, such as lettuce, bell peppers, and carrots
Deli Meats and Cheeses
Yogurt
Eggs
Milk
Butter
First Aid and Emergency Preparedness Supplies
Band-Aids
Ibuprofen
Contact Solution & Lenses
Medications (prescriptions, if needed, or over-the-counter)
Personal Hygiene Products
Batteries
Non-electric can opener
We have a few days to get prepared. The best advice I have heard so far is get to the grocery store, the liquor store, and make sure your snowblower is gassed up.