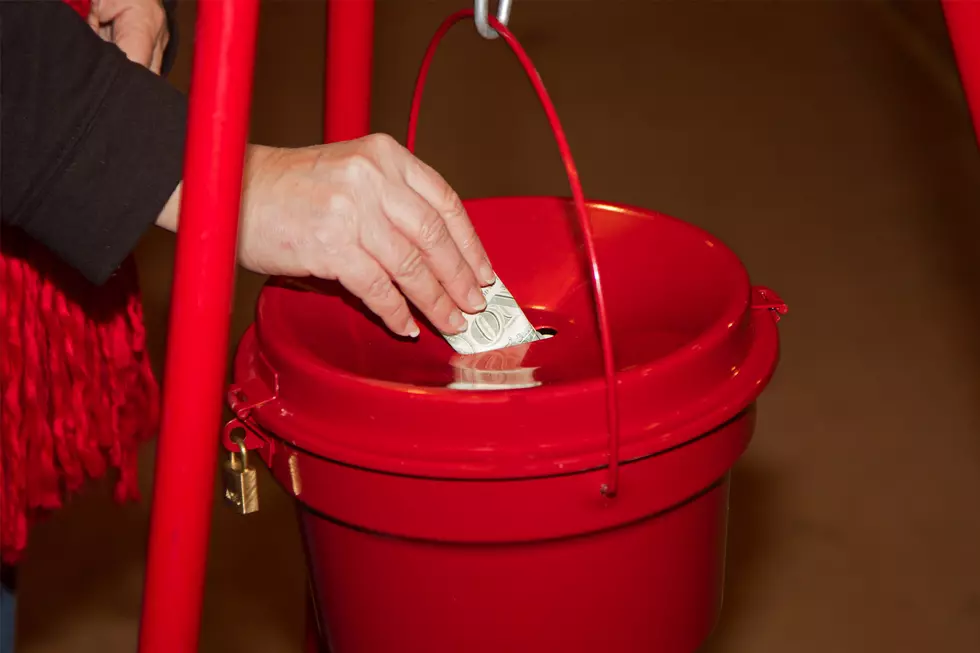 Salvation Army Red Kettle Campaign Underway In Williston
TSM Media
The Salvation Army in Williston kicked off it's Red Kettle Campaign last Friday. Did you know the Salvation Army's red kettle campaign, is the oldest annual charitable fundraiser of its kind in the country. They raise money to support those in need in communities across the country by providing toys for children, coats for the homeless, food for the hungry, and numerous social service programs all year long. The Red Kettle Campaign has evolved from its modest roots as a fundraising initiative begun by a Salvation Army captain in San Francisco in 1891 to become one of the most well-known and significant charity outreach initiatives in the United States.
A few interesting facts:
In 2010, the Salvation Army raised a record $142 million with their annual Red Kettle Christmas campaign.
Volunteer Bell Ringers man their "Red Kettles" at retail store fronts and shopping malls at approximately 25,000 locations nationwide.
A tradition has developed in some locations in the US in which gold coins or rings are anonymously inserted into the kettles
83 cents of every dollar donated during this time is used to support the organizations many missions throughout the world.
In recent years, the Salvation Army has become more high tech, utilizing various computer and internet platforms, social media, an on-line, virtual "Red Kettle" and even an iPad App, complete with a ringing bell.
The local Salvation Army in Williston has set it's red kettle goal at $85,000. To hit that mark, they need your help. First off, volunteer bell ringers are necessary. Shifts are two hours, and if you commit, it's a great way to see friends and people in the community to spread some holiday cheer. You can sign up here to ring bells. You can also reserve a time by calling 701-572-2921. If you do not have time to spare, but can make a donation, watch for the red kettles at Walmart, Cash Wise, Albertsons, Sportsman's Warehouse, Home of Economy, Tractor Supply and JC Penney. You can donate online here. Any and all donations are greatly appreciated. Donations stay local to help people in our region.
LOOK: See what Christmas was like the year you were born