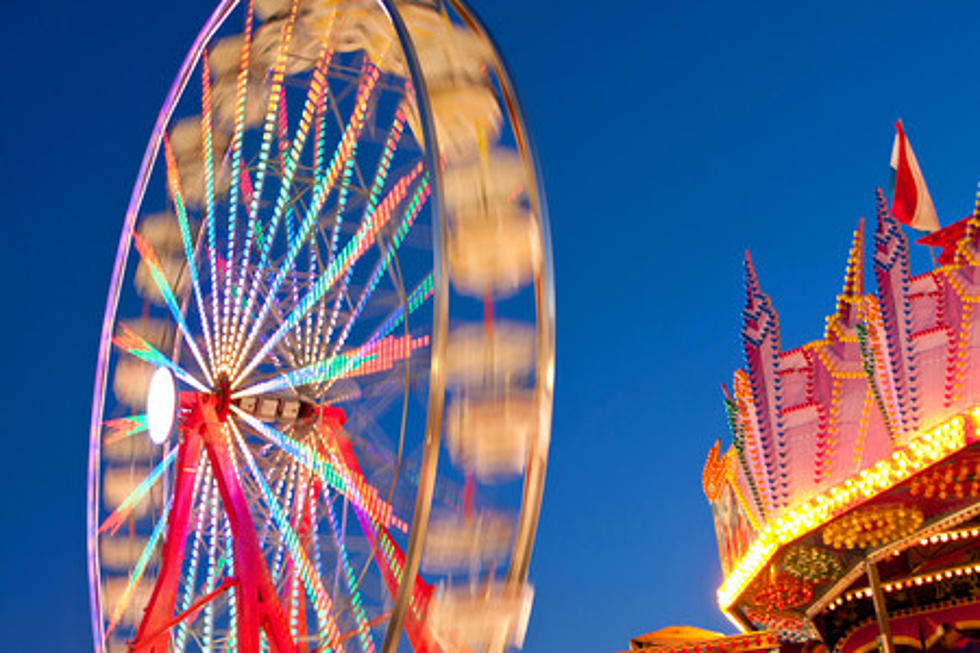 Montana State Fair is July 28 to August 5 in Great Falls
The 2023 Montana State Fair's dates and headliners were revealed by Montana ExpoPark on Thursday, April 27, 2023.The fair will open on Friday, July 28 and continue until Saturday, August 5.
The following artists are set to perform:
Chris Janson: Sunday, July 30th
Toby Mac: Monday, July 31
Josh Turner: Tuesday, August 1st
Gabriel "Fluffy" Iglesias: Wednesday, August 2
The Commodores: Friday, August 4th
AWOLNation: Saturday, August 5
Big Sky Pro Rodeo is held in conjunction with the 91st Montana State Fair. Take part in this first-class community-oriented event that provides entertainment for the whole family.
Rodeo Event Details
August 2 through August 5, 2023
Enjoy 4-nights of competitive rodeo action and several activities for each themed-night
The PRCA Big Sky Pro Rodeo features seven major rodeo events.
Rodeo Pricing
General Admission Adult ~ $16.00
General Admission Youth (Age 3-12) ~ $10.00
(ONLY AVAILABLE FOR PURCHASE AT THE BOX OFFICE)
Reserved Seating ~ $24.00
The Mighty Thomas Carnival, presents thrilling rides, fun games, and tasty carnival treats at Montana ExpoPark for the 27th straight year. Founded in 1928 in Lennox, South Dakota, by Art B. Thomas, the show now winters near Austin, Texas, and is providing its 91st season of summer fun and excitement for fair-goers at 51 events in 12 states.
In addition, the fair will have Commercial Vendors, Competitive Exhibits, Business Booths, and of course "fair food." The start date for ticket sales has not yet been announced. The Montana State Fair will be July 28 - August 5 at Montana Expo Park, 400 3rd St NW, Great Falls, Montana.
cascadecountymt.gov/212/Montana-ExpoPark
2023 Montana State Fair Sponsors:
3 Rivers Communications
Paradise Fencine, Inc
Northern AG Network
Great Falls Tribune
Benefis Orthorpedic Center of Montana
Torgerson's
Tracy's Family Restaurant
Fox Montana
99.9 ESPN Radio
Cowboys Bar & Museum
K99/8939 Today's Hit Music
Wilbur-Ellis AgriBusiness Division
Kool 92.9 Montana's Classic Hits & Oldies
Eagle Beverage
Gusto The Beverage Company of Great Falls, Bozeman, Havre
North West Livestock
Pacific Steel & Recycling
ABC Montana
Street Burgers
Michelob Ultra Superior Light Beer
The Mighty Thomas Carnival
WRS
94.5 Max Country
107.5 the Peak
97.9 FM the River
Big Stack 103.9
Bouma Truck Sales
O'Haire Motor Inn
Eagle Beverages
Stockman Bank
Great Falls Ace, The helpful place
Alluvion Health
Montana Lottery
Steel etc - Steel, Recycling, Salvage
LOOK: Stunning, historic hotels from every state and the stories behind them
Stacker
curated this list of stunning, historic hotels from every state. To be considered for inclusion, the structure must be more than 50 years old. Many of the selected hotels are listed on the National Trust for Historic Preservation, and several are purported to be haunted.